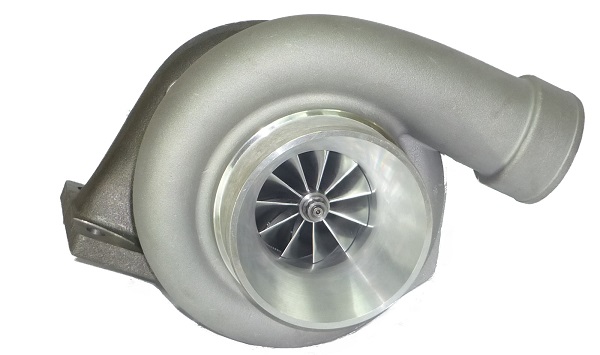 One of the more popular model used for turbocharger upgrades is the GT35 series. The birth of this series is the result from requests made by many street racers and drift event participants.
In the past, if you are looking at twin scroll T4 turbo, you will have to pick between a GT40 series or a T04Z, while these turbos are capable of pumping out more than 700 ponies, they are incompetant in delivering crisp response and swift spool up rate for serious race track applications.
When GT35 series was made available, utilizing highly effective and better flow rate twin scroll T4 turbine housing, integrating with the highly acclaimed GT35 center housing rotating assembly, a turbocharger that spool up quicker, adds more kicks in the low, mid and top end powerband is born.
This is why you can find GT35 in a 1600cc four bangers to autos with over 4 litres V-8 motor. It is also the best performing turbo at 500 to 600+whp in term of response.
Fanatic Racing Parts is proud to include a new series in its turbocharger line.
Introducing FRP-GTX3582R. In this turbo, the center rotating assembly uses dual ball bearing system. With that, research has shown that the reduction of oil flowing to the rotating system helps in improving the turning dynamics,  you gain a higher responsive turbo with added working reliability.
By incorporating forged billet aluminium compressor wheel in Fanatic Racing's GT35 series, the slimmer physical structure contributes to increased volume of air flow and quick build up of boost pressure. It also works at lower noise level and higher level of reliability. Combining the two, you have a winner.
The Fanatic Racing Parts FRP-GTX3582R is very quick in spooling up, capable of high horsepower and a very potent turbocharger. Place your order today.